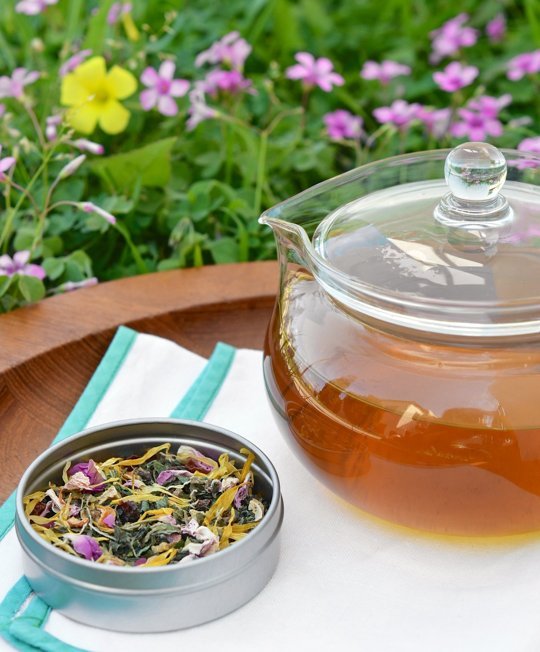 Each tea has a unique way of brewing to ensure the perfect blend of flavour and taste. Sometimes you may need to modify the water temperature and brewing time to best suit your taste buds.
Steeping your tea leaves (or botanical tea bag) in hot water extracts the unique flavour of the blend. Steeping also allows the antioxidant compounds that promote good health to be fully realised in your tea.
Generally, we recommend that green and white teas taste better with lower water temperatures and black teas taste better with higher water temperatures.
The quality of your water affects the flavour of your tea, so it's also preferable that you use cool, filtered water for brewing. Use a ceramic vessel over glass or metal for the perfect cup of tea. Each of our teas has instructions for brewing, however, there is no hard rule of right or wrong ways to enjoy tea. It all comes down to a matter of personal taste.
For thousands of years, people have studied how to brew the perfect cup of tea. Here at The Silva Spoon, we offer an expansive range of blended loose-leaf teas to order online. Try out your favourite blends at home, following the individual 'How to brew the perfect cup of tea' suggestions in our online store. Experiment with your own brewing temperature, as well as special stir-ins like milk and honey. Find your perfect cup each and every time.
The perfect gift…
Start your morning with the benefits to your well-being that only a nicely-steeped cup of tea can bring. Sip your way through an afternoon pick-me-up to feel refreshed and revived. Melt away the winter chill in bed with a steaming cup of tea at night.
Looking for the perfect gift? Send someone special our delectable in-house tea blends, and let them find the joy of settling back with their new favourite cup of tea. For healthy options in the convenience of a biodegradable pillow pouch teabag, why not make it easy and try our Botanical Tea Bag Range.