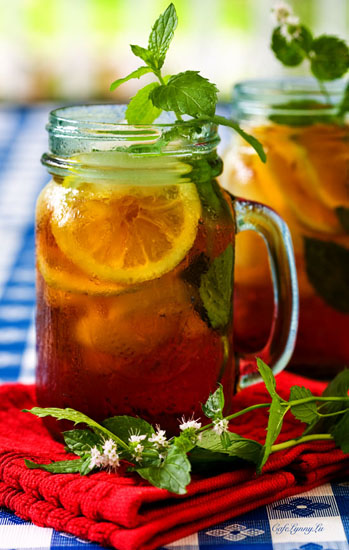 Most parents and teachers recognise that a child can't learn on an empty stomach, but busy mothers packing lunchboxes don't often give as much thought to hydration. Ensuring children get enough of the right kinds of liquids, particularly during the hot summer months, can be as important as making sure they're properly fed. Mild or moderate dehydration can lead to sleepiness or tiredness and even headaches and dizziness, making it difficult to pay attention in class. In more severe cases delirium or even unconsciousness can occur.
But packing a water bottle isn't always a guarantee that children are going to drink enough to compensate for fluids they lose while trying to cram as much fun as possible into break times.
The problem is that water can be bland and tasteless, particularly after a couple of hours in a plastic water bottle, so children simply don't drink it or pour it out. The alternative is to add some sort of cordial and while this may make it more appealing not all of these are particularly healthy options. Nor are fizzy drinks and buying a fruit juice each day can be costly.
Naturally sweet
Fortunately there is a South African solution that's affordable, tasty and amazingly beneficial – rooibos tea.
Although many people tend to think of rooibos as only a hot drink, it is an exceptional flavour enhancer and naturally sweet, which makes it a favourite ingredient for iced teas, fruit shakes, smoothies, iced lollies and many other tasty treats.
Add to this that it contains no caffeine, fats or carbohydrates and its proven health benefits include boosting the immune system, relieving allergies and preventing heart disease and cancer. Researchers are also investigating the link between rooibos and stress relief.
According to Professor Jeanine Marnewick of the Cape Peninsula University of Technology, rooibos is a natural thirst quencher and drinking the equivalent of six cups a day – hot or cold – will provide a sustained health benefit.
Making a simple rooibos iced tea is easy. Simply make a litre of rooibos tea using four to six teabags. Sweeten the tea with honey to taste and leave it in the fridge to cool overnight. You can then experiment with this basic iced tea, adding mint, lemon, orange, granadilla, mango or apple or a combination of flavours until you find one that your children really love. You can even get them involved in mixing their own flavours.
Juiced or squeezed fresh fruit usually delivers the best results, but you can also use preservative-free fruit juice. Mixing it with cold rooibos will make it go further and keeping a jug of the children's favourite iced tea in the fridge should means you don't have to keep buying juice.
The good news is that once you've made up a jug of iced tea you don't have to repeat the performance every evening as cold rooibos can be kept in the fridge for up to two weeks.
By pouring some iced tea into popsicle containers or ice-cube trays and freezing it, you can also make fun, refreshing, healthy after school or sports treats.