Meet Gina, Our Tea Master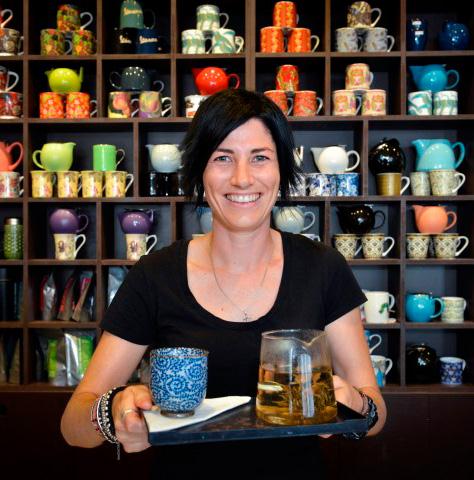 Growing up in South Africa and being brought up on rooibos tea basically from birth, her mother secretly knew the health benefits of giving new born babies rooibos tea in between feeds – an age old South African tradition.
Gina da Silva is a certified Tea Sommelier located in Cotton Tree on The Sunshine Coast. She graduated from a comprehensive program of study at The Australian Tea Masters Association where she learnt about tea's interesting and complex history, the different ways of processing tea, as well as the effect that terrior has on a tea and the health benefits associated with it. She also learnt about the various tea regions, intriguing cultural practices and how to pair tea with food.
Above all, this Tea Sommelier has a deep respect for the plant, Camellia Sinesis, and the drink's social and cultural significance. This deep understanding and respect for tea has come from study, close attention to each cup consumed, and a life long commitment to tea and it's spiritual and social importance.
This place is a little gem. The cakes are amazing. They are always presented so beautifully. The eclairs today were so fresh. Prawn Dumplings were so good also.
The coffee and tea are great but the cakes are out of this world!!!  Exceptional customer service. This is a must go-to coffee place.
Cute place: excellent tea and service