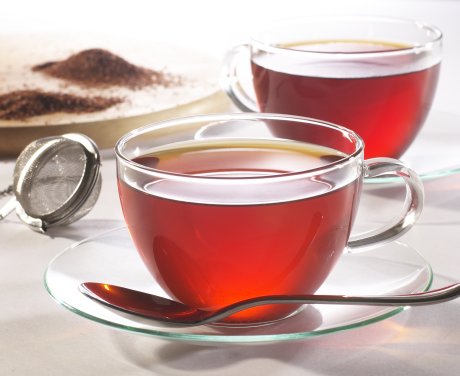 There are numerous health benefits to drinking Rooibos Tea, but could this tea be under threat from climate change? The world has developed a taste for South Africa's rooibos tea in recent years, mainly because of its perceived health benefits. Annual exports have quadrupled since 1999 to 8,000 tonnes, proving a rare lifeline for residents of the harsh Suid Bokkeveld region where it grows.
But the tea only grows in this small area and erratic weather patterns – blamed by some on climate change – mean the plant and the new industry are now under threat.
Small-scale farmer Jan Fryer, 53, has been growing rooibos on a communal farm for the past seven years.
Despite growing tea for more than 20 years, Mr Fryer says the new climate rhythm has made him something of a novice in the field.
"The temperatures are definitely getting hotter and because of this is it more difficult for the rooibos plant to grow," he says.
"The soil becomes too hot and the root of the plant burns and dies making the seedlings wilt and die before they even get a chance to become proper plants. We've had to change how we plant because of this."
The Suid Bokkeveld has always been a tough place to live – temperatures drop to 0C during winter and rise to a scorching 48C in the height of summer.
But farmers say rooibos has become increasingly difficult to work with in recent years.
As a result the planting season has changed from June-July to November, says Mr Fryer.